HSBC Midcap Fund
(Mid Cap Fund – An open ended equity scheme predominantly investing in mid cap stocks)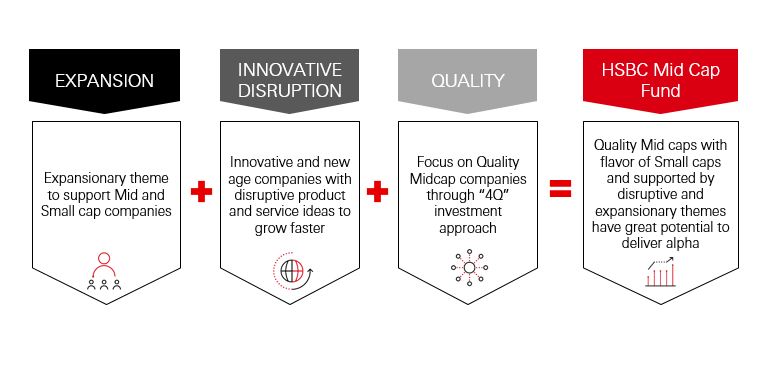 For illustration purpose only.
Our investment approach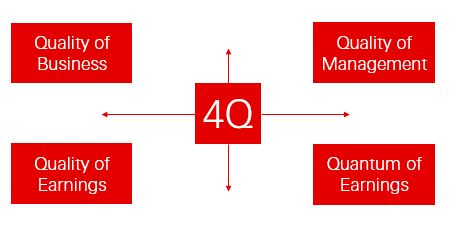 4Q Investment approach
Quality of Business: Scalability of business, Competitive Advantage, Market Share, Longevity, Pricing power, Brand strength
Quality of Management: Track record, Corporate governance, Promoter background, Capital allocation
Quality of Earnings: Consistency in earnings, Capital intensity, Cashflow
Quantum of Earning: Strong growth in earnings
Product Labelling: To provide investors an easy understanding of the kind of product / scheme they are investing in and its suitability to them, the product labelling is as under:
HSBC Mid Cap Fund
(Mid Cap Fund – An open ended equity scheme predominantly investing in mid cap stocks)
This product is suitable for investors who are seeking*:
Long term wealth creation
Investment predominantly in equity and equity related securities of mid cap companies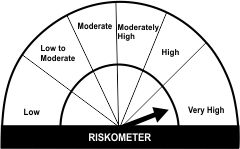 * Investors should consult their financial advisers if in doubt about whether the product is suitable for them.
Product labelling assigned during the NFO is based on internal assessment of the scheme characteristics or model portfolio and the same may vary post NFO when the actual investments are made.
Mutual fund investments are subject to market risks, read all scheme related documents carefully.