LEADER SPEAK – April 2023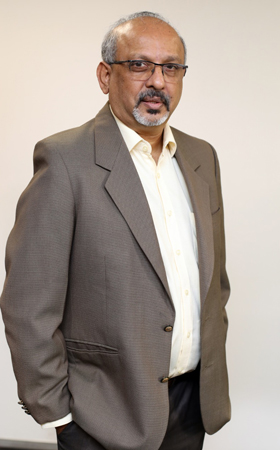 The Indian equity markets outperformed its global peers in April despite the concerns of rising interest rates across the globe. The Indian markets attracted a considerable amount of influx in the equity flows across multiple sectors spread into mid-caps and small caps. Some of the domestic economy data points have helped this rally. The GST collections in April 2023 touched a record high of Rs 1.87 lakh crores. It is for the first time since the implementation of the regime that the gross GST collection crossed the Rs 1.75 lakh crores mark. UPI transactions were at a record high in April 2023. It hit a new high of 890 crores and the value of these transactions also hit a new high of Rs 14.07 lakh crores. FASTag transactions in April 2023 was 305 million in volume and Rs 5,149 crore in value – a 15 per cent increase in volume & 22 per cent increase in value on YoY. These are a few data points amongst many that point towards the fact that the growth drivers within the domestic economy are maintaining positive momentum despite global uncertainties.
The global geopolitical and macro-economic challenges like the banking crisis and rising interest rates continue to challenge the Indian markets, however, the resilience of our economy and our markets is seeming to ring fence itself from the global upheavals. This probably is one of the main reasons why we have seen a clear uptick in foreign investment participation in the Indian markets this month. The government's continued focus on infrastructure growth related spends shows its strong intent in supporting the domestic economy and growth. Decline in the crude oil prices is another positive for India. An RBI article recently said that India is on its way to become US 3.7 trillion economy which means India would maintain its position as the 5th largest economy of the world. The Indian corporate results are also showing positive signs, exports are increasing, the exchange rate is also helping many industries.
As believed by many, India seems to be poised at a good place for growth with most of the top institutions projecting good GDP growth rates for India in specific and the positive economic outlook for the country in general.
We have maintained in the past for all our retail investors to stay invested in uncertain markets if the investments were made with a certain financial goal coupled with a time horizon and not to get swayed by market cycles. As we see positive momentum in April, we once again urge all our investors to relook at their portfolios and financial goals.
Beginning of a financial year is also a good time to do the following quick hygiene checks:
Take stock of your monthly income and savings.
Increase your monthly savings if you can and invest them as per your financial goals and risk appetite. SIPs in equity funds continues to be an ever-green recommended investment tool for long term wealth creation.
Provision for tax saving avenues (depending on your choice of the tax regime) if you have not, so that it does not end up being a yearend struggle.
Review and update your nominations in all your investment instruments.
Review and upgrade (if need be) your health and life insurance policies.
Explore taking help from a qualified and experienced Financial Planner or Wealth Advisor for planning your investments and long-term financial goals.
AT HSBC AMC, we continue to be firm believers in the India growth story and our endeavour is to ensure the best-in-class products and services that help in wealth creation for our investors who we believe will benefit from the overall growth of the markets.
Happy Investing!
Source: NCPI, Ministry of Finance, ACE Equity
Connect with us on all key social media channels via Facebook, Twitter, YouTube, LinkedIn and Instagram.
Source: MFI Explorer, AMFI, HSBC Mutual Fund
Disclaimer: This document has been prepared by HSBC Asset Management (India) Private Limited (HSBC) for information purposes only and should not be construed as i) an offer or recommendation to buy or sell securities, commodities, currencies or other investments referred to herein; or ii) an offer to sell or a solicitation or an offer for purchase of any of the funds of HSBC Mutual Fund; or iii) an investment research or investment advice. It does not have regard to specific investment objectives, financial situation and the particular needs of any specific person who may receive this document. Investors should seek personal and independent advice regarding the appropriateness of investing in any of the funds, securities, other investment or investment strategies that may have been discussed or referred herein and should understand that the views regarding future prospects may or may not be realized. In no event shall HSBC Mutual Fund/HSBC Asset management (India) Private Limited and / or its affiliates or any of their directors, trustees, officers and employees be liable for any direct, indirect, special, incidental or consequential damages arising out of the use of information / opinion herein. This document is intended only for those who access it from within India and approved for distribution in Indian jurisdiction only. Distribution of this document to anyone (including investors, prospective investors or distributors) who are located outside India or foreign nationals residing in India, is strictly prohibited. Neither this document nor the units of HSBC Mutual Fund have been registered under Securities law/Regulations in any foreign jurisdiction. The distribution of this document in certain jurisdictions may be unlawful or restricted or totally prohibited and accordingly, persons who come into possession of this document are required to inform themselves about, and to observe, any such restrictions. If any person chooses to access this document from a jurisdiction other than India, then such person do so at his/her own risk and HSBC and its group companies will not be liable for any breach of local law or regulation that such person commits as a result of doing so.
© Copyright. HSBC Asset Management (India) Private Limited 2022, ALL RIGHTS RESERVED.
HSBC Mutual Fund, 9-11th Floor, NESCO - IT Park Bldg. 3, Nesco Complex, Western Express Highway, Goregaon East, Mumbai 400063. Maharashtra.
GST - 27AABCH0007N1ZS, Email: investor.line@mutualfunds.hsbc.co.in| Website: www.assetmanagement.hsbc.co/in
Mutual fund investments are subject to market risks, read all scheme related documents carefully.