HSBC Flexi Debt Fund
(an open ended dynamic debt scheme investing across duration)
Our Indian investment team employs a clear philosophy with a disciplined and repeatable process to generate alpha in the medium to long term through active investments in debt and money market instruments under all market conditions. It aims to actively trade duration and credit to generate alpha and has aggressive limits as compared to traditional bond funds.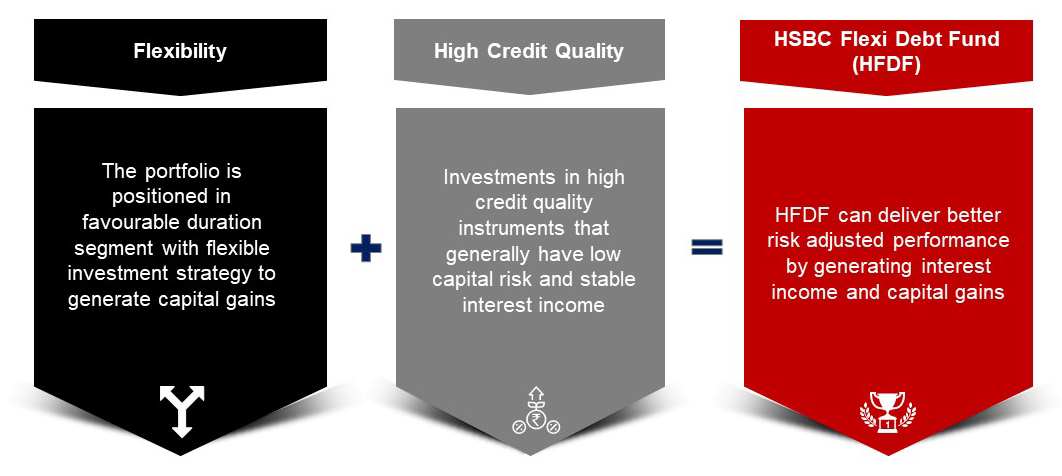 Our philosophy
We deploy a balanced approach to credit and risk management
Transparency in investment methodology
Active investment opportunity supported by proprietary credit research
Why HSBC Flexi Debt Fund?
Investors are saved from the predicament on whether they should invest in long bond or short bond oriented funds. The fund manager manages the portfolio composition based on the interest rate cycle.
True to label fund – The fund will stay true to its objective in keeping with the mandate reposed by the investor whilst investing in the fund
To create a corpus through generating inflation-adjusted returns
This product is suitable for investors who are seeking*:
Regular income over long term
Investment in Debt / Money Market Instruments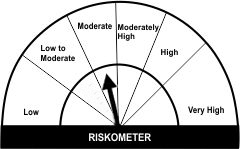 Investors understand that their principal
will be at Moderate Risk
*Investors should consult their financial advisers if in doubt about whether the product is suitable for them.